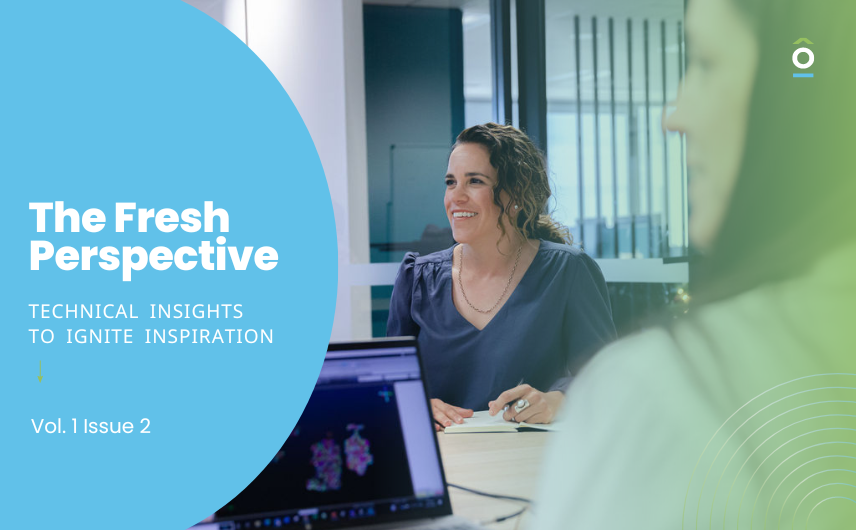 The Fresh Perspective: Technical Insights to Ignite Inspiration
Welcome to the second edition of The Fresh Perspective Newsletter.
Explore our latest technical resources, including a new episode from our Fresh Thinking podcast series, practical tech tips, and informative technical articles.
In exciting news, our Snowden Optiro Advisory Team proudly announces the promotion of two team members to leadership roles. We're also pleased to welcome back a familiar face, introduce a new consultant, and announce the addition of a respected industry leader who has joined our team as Head of Advisory for EMEAA.
We've also got new software updates that make resource estimation smoother and easier!
We hope you'll enjoy exploring the content of our newsletter.
---
FREE KNOWLEDGE
FRESH THINKING PODCAST
Our Fresh Thinking podcasts offer a refreshing new look at the world of geology and mining.
In our latest episode of Fresh Thinking by Snowden Optiro, Anthony Cook, Product Manager for Supervisor, and Oscar Rondon, our Principal Geostatistician, dive into the world of Supervisor and Isatis software from a user's perspective. Discover how they leverage these tools in their resource estimation projects.
Episode #49: User Perspectives on Supervisor and Isatis Software
Listen for free on Spotify, Apple Podcasts, Google Podcasts, Libsyn and the Snowden Optiro website.
---
TECH TIPS VIDEOS
Over the past two months, we've released five new Tech Tips Videos. In these videos, our Technical Writer, Kiara Alessio, provides valuable insights on how to efficiently use Supervisor for your everyday geostatistical requirements. Supervisor equips you with all the tools needed to enhance your resource estimate and achieve the highest quality standards. Additionally, Rayleen Hargreaves presents a video summarizing the F&R Factor Series from her article. We also have a useful tech tip from Mark Drabble, Our Executive Consultant who gives key advice for geologists about to start a geological model.
Snowden Optiro's technical tip videos offer essential guidance and advice to support informed decisions and build technical knowledge.
Your mentors in a video.
---
ARTICLES
An In-depth Look at the Four Key Aspects of Variography
In this article, our Technical Writer Kiara Alessio developed a comprehensive guide that details the key aspects of Variography – a powerful technique in geostatistical analysis.
---
MINE RECONCILIATION STANDARDISATION
R Factor Series
Our latest technical article by Rayleen Hargreaves, Principal Consultant and Product Owner of Reconcilor, exposes the dangers of overestimation, data accuracy, and biases in mining estimates.
Click the Read more button to view the article.
---
PROFESSIONAL DEVELOPMENT
Our skilled geology and mining consultants are excited to introduce our professional development course videos. These videos offer a glimpse into the technical content of each of our training courses.
We are also delighted to let you know that our courses are now accessible in three languages: English, Spanish, and Mandarin.
Please note that all our courses can be customized for Inhouse training to suit your mine's specific requirements. Please contact me if you would like a quote.
To discover more about our courses and the topics they cover, please view these video playlists.
To discover upcoming professional courses scheduled for September – November, check out this brief preview: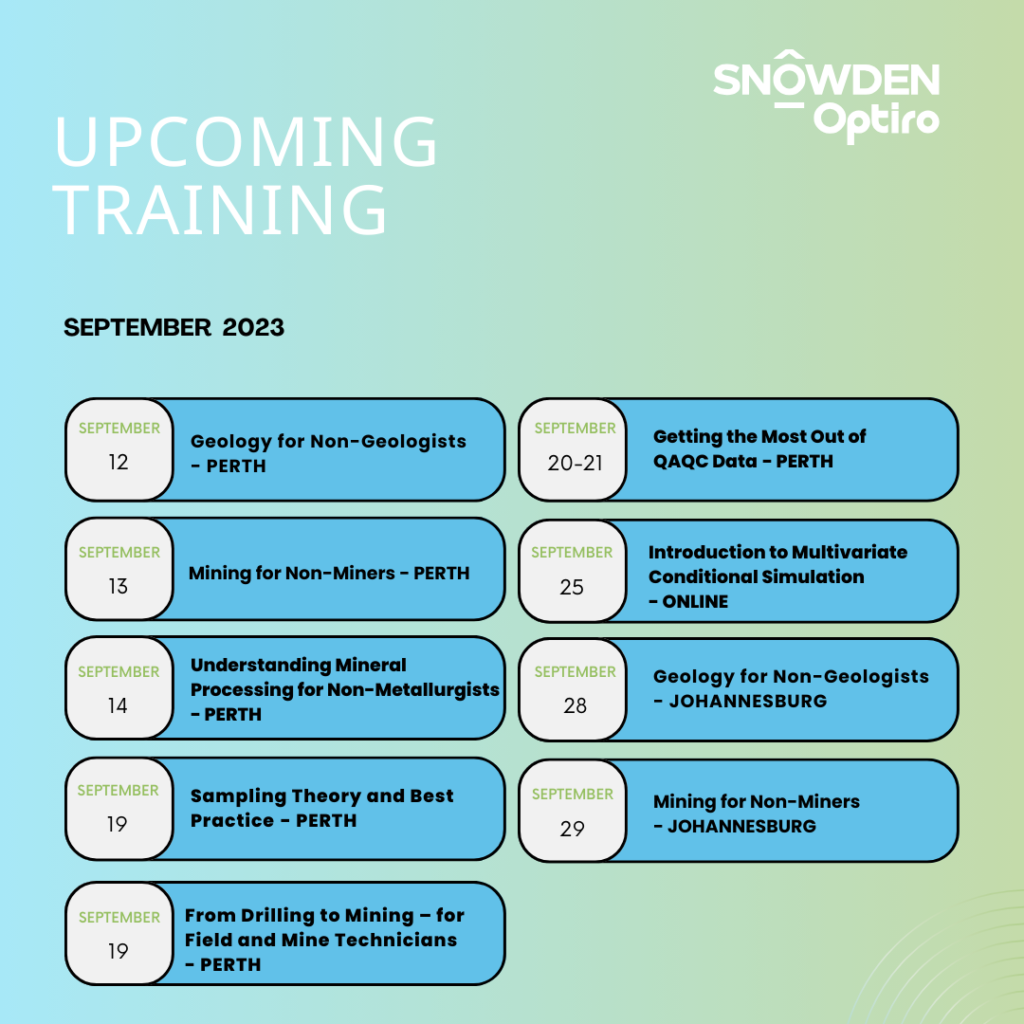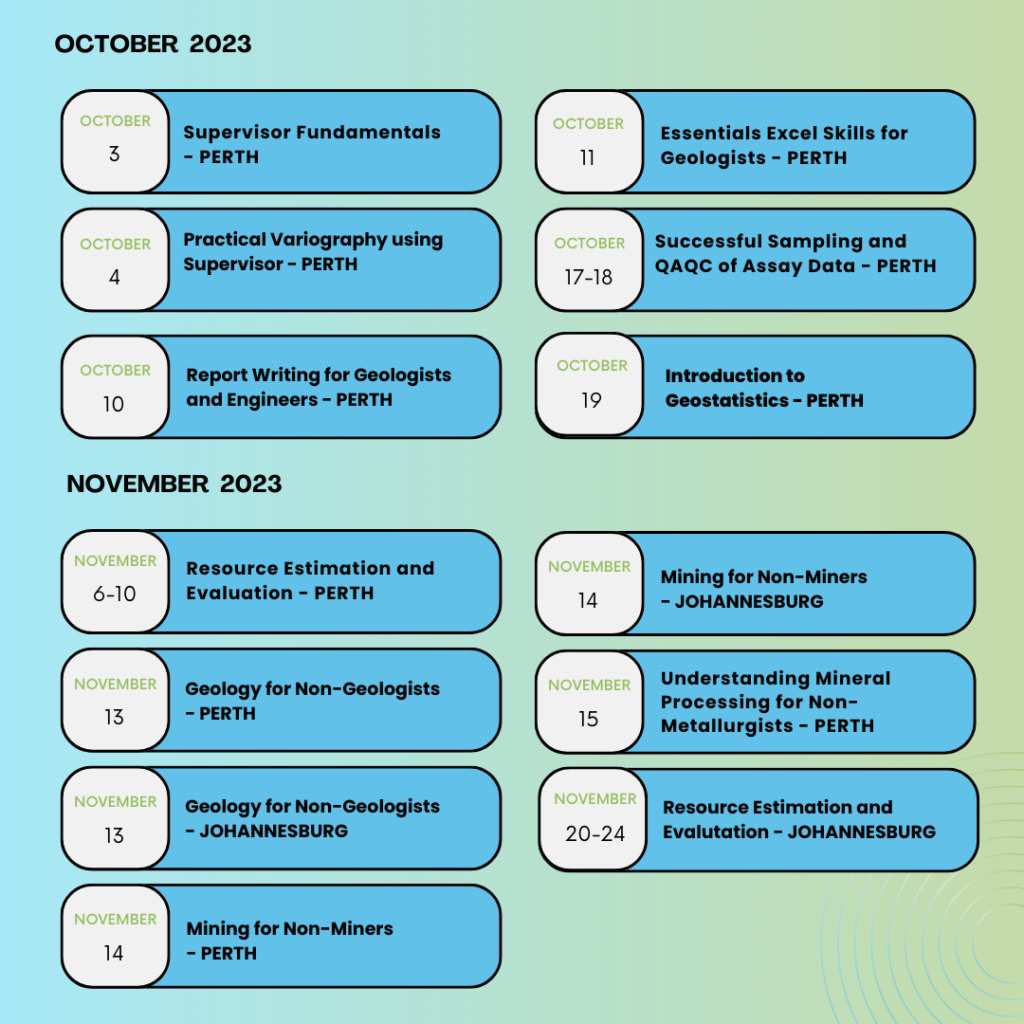 Get in touch with me at training@snowdenoptiro.com if you'd like to register on any of these courses, or for a quote on Inhouse and/or Online training for your team.
---
SOFTWARE
Both our flagship software solutions, Reconcilor and Supervisor, released important software updates packed with powerful enhancements to the user experience and functionality.
RECONCILOR
Reconcilor 9.5.0 introduces the highly anticipated Pivot View Module which allows users to define dimensions and values in tables to generate queries, perform analysis, and ensure compliance with business rules. This feature allows users to optimise their data analysis and improve informed decision-making.
Watch our latest Tech Tip video below, explaining how you can transform your data analysis.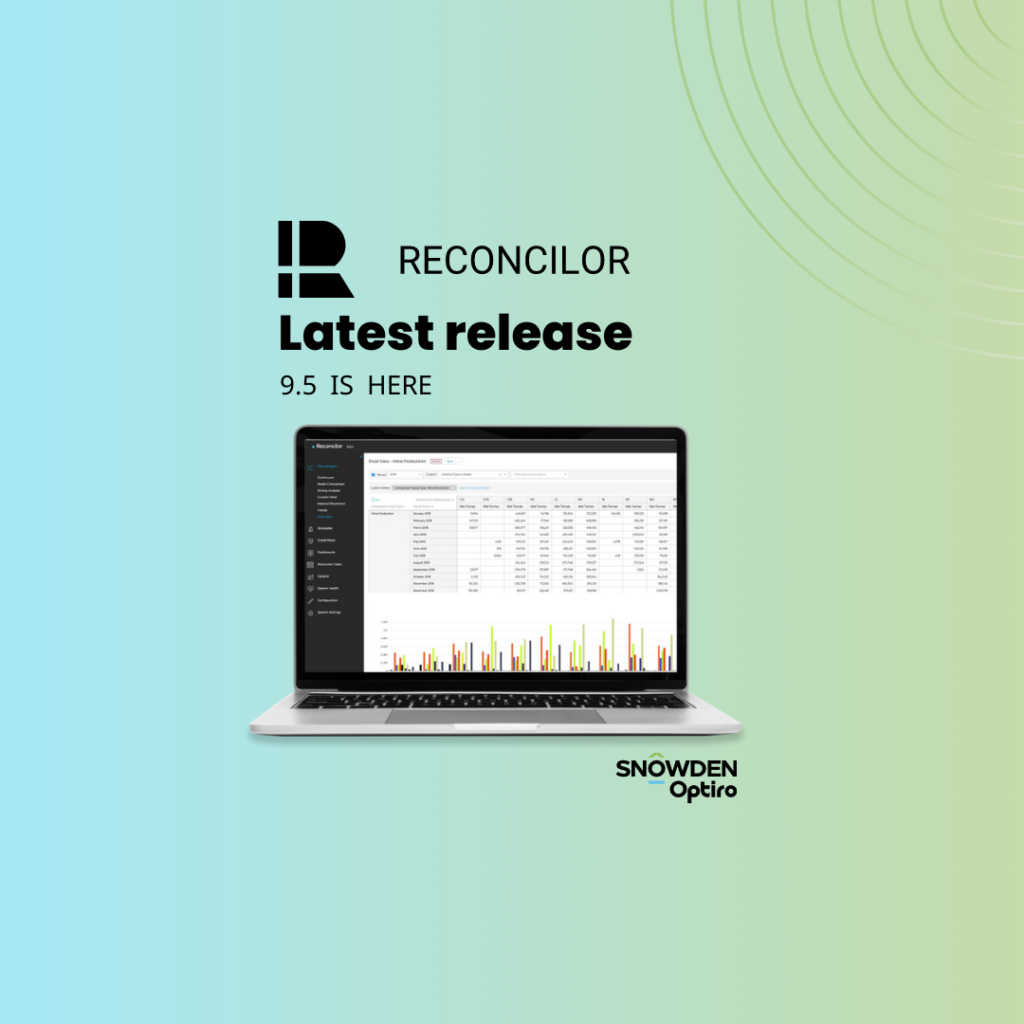 SUPERVISOR
The recently published Supervisor v8.15.1.1 includes time-saving features like copying components between projects, stand-alone variogram enhancements and new segment modelling with a more intuitive and user-friendly interface. To learn more about these useful new features, click the button below.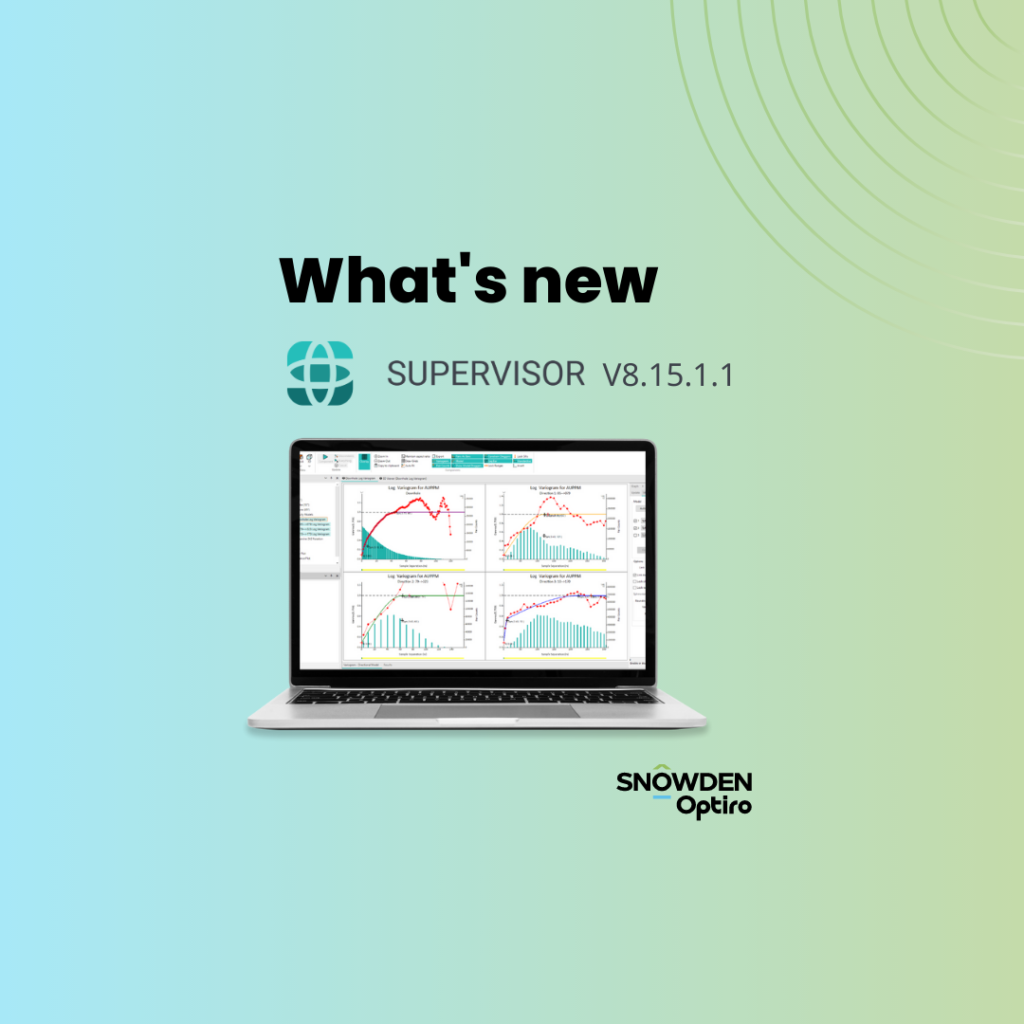 ---
ADVISORY
Spotlight on some of our team members
In our Spotlight on our Team interview series, we turned the spotlight on one of our longest-standing team members at Snowden Optiro – Paul Blackney With an impressive tenure of over 30 years, Paul brings an exceptional wealth of experience to the table as our esteemed Executive Consultant.
Beyond his professional achievements, Paul has a world of fascinating hobbies. From being a seasoned scuba diver to a skilled private pilot, he has embraced thrilling adventures over the years. Notably, his endeavor of building a two-seater aircraft, the Van's RV-6, showcases his passion for taking on exciting challenges.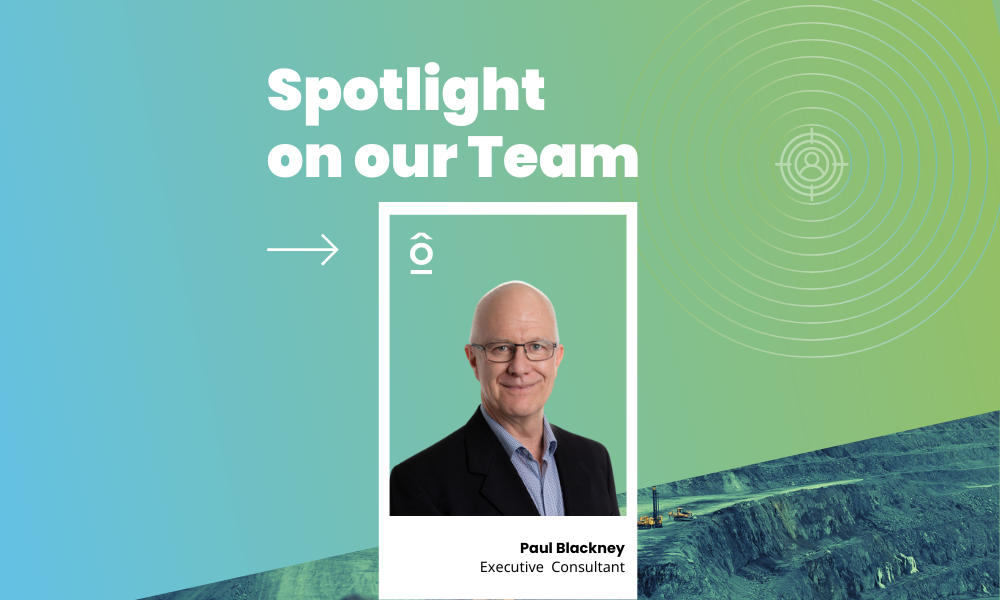 ---
Welcome back to Senzeni Mandava Matondi Pr.Sci.Nat, a Principal Resource Geologist, who has rejoined Snowden Optiro in our Johannesburg office. With over 22 years of experience in Resource Evaluation, Exploration, Mining, and Planning Geology, Senzeni has a wealth of expertise. Her skills include Mineral Resource modelling, Technical Report writing, and conducting mining studies.
Click the button below to discover some fascinating background information about Senzeni in this Spotlight on our Team interview with her.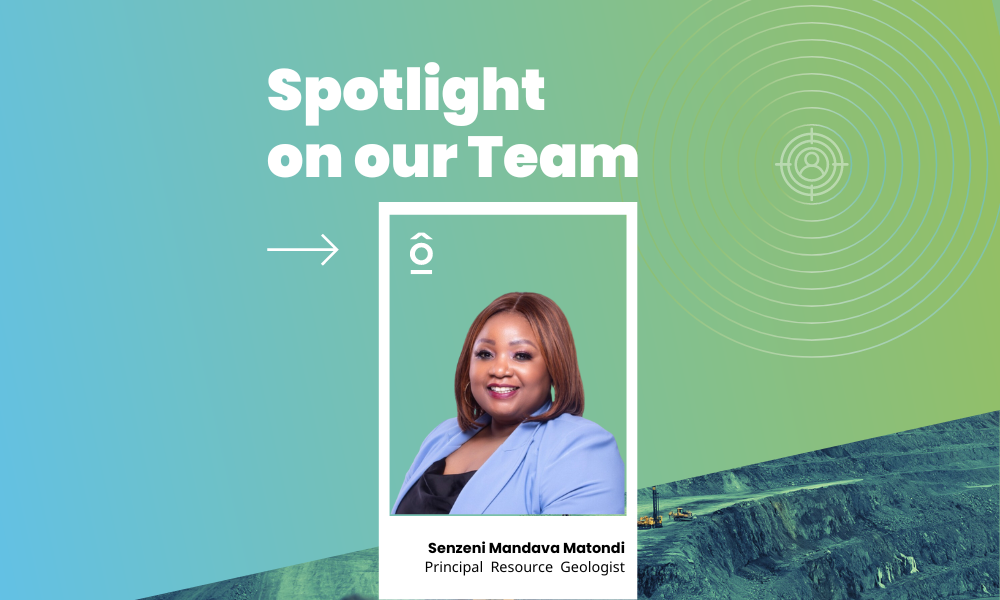 ---
We are delighted to introduce Laurie Hassall, our new Senior Consultant at Snowden Optiro, joining the Geology Advisory team in the UK, London!

Laurie brings over 12+ years of mineral exploration, project development, and mining experience, specializing in Tungsten, Tin, and Lithium. He's played key roles in the revitalization of UK mining in the South West, excelling in production geology, geo-metallurgy, data management, drilling program oversight, project development, and mineral resource estimation. Laurie's mastery of Datamine software and Competent Person status for Tungsten and Tin underscore his valuable expertise.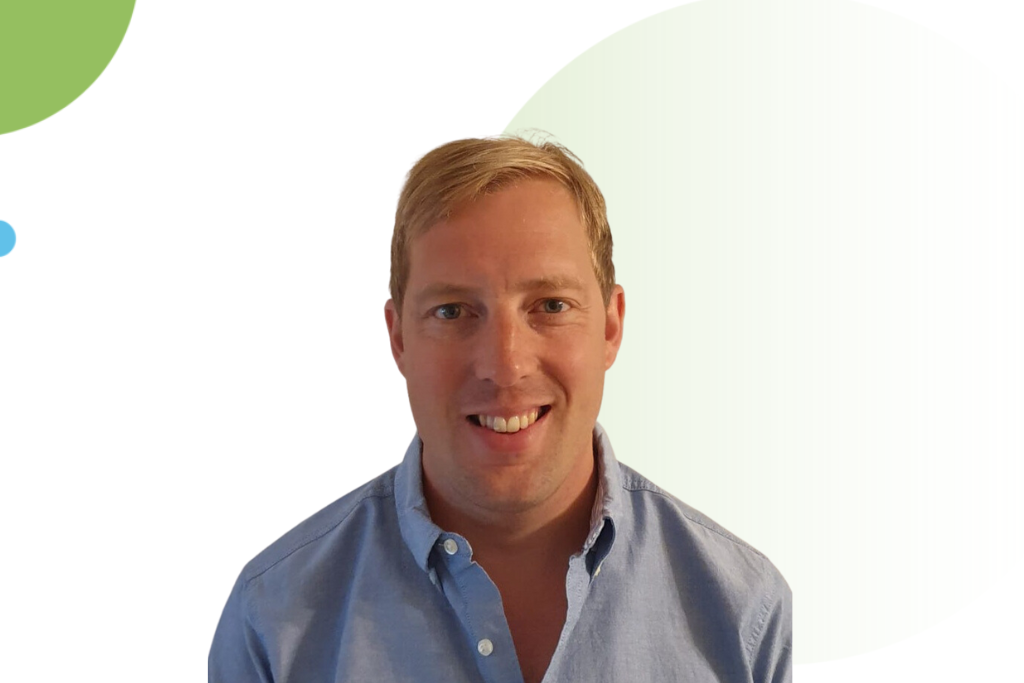 ---
We are delighted to welcome the respected industry leader Shepherd Kadzviti, who has joined our Snowden Optiro team as the Head of Advisory for EMEAA.

With more than 34 years of experience in exploration geology, mining geology, mineral resource estimation, and management, Shepherd holds a prestigious position as a prominent figure in the industry. He is registered with the South African Council for Natural Scientific Professionals (SACNASP) as a professional scientist (Pri.Sci.Nat), is a fellow of the Geological Society of South Africa (GSSA) and a member of the Southern African Institute of Mining and Metallurgy (SAIMM). You can learn more about Shepherd's extensive experience in his Team profile.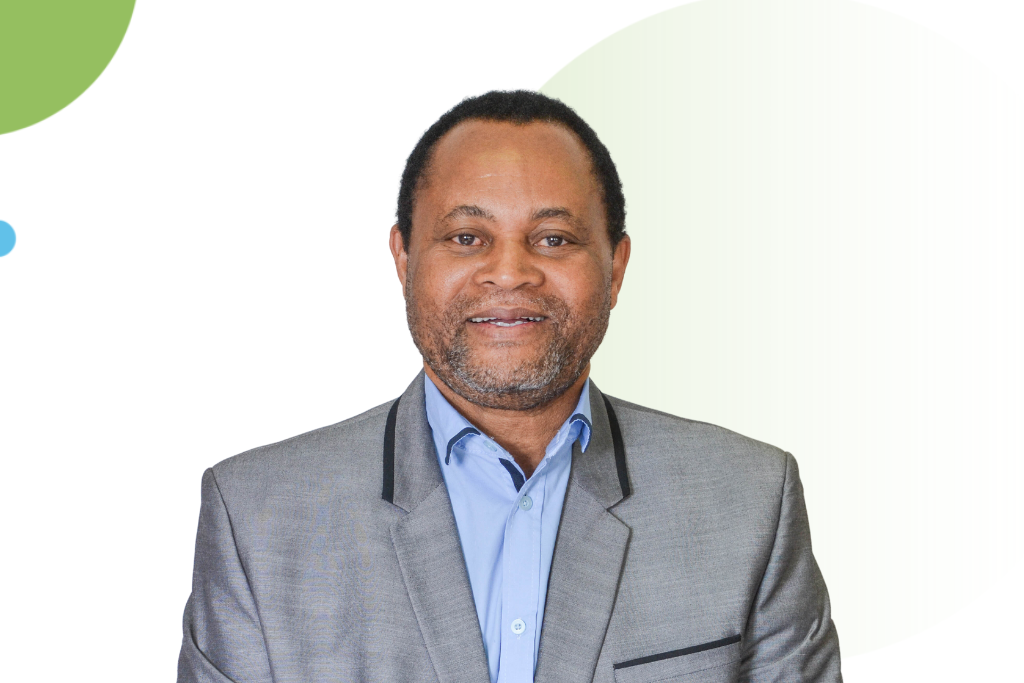 ---
Congratulations to Justine Tracey who has been appointed as the Head of Advisory for the APAC region. With over 24 years of experience in mining operations, consulting, and management, Justine brings a wealth of knowledge and expertise to her new role. She has worked on diverse deposits, including gold, copper, silver, lithium, nickel, and iron ore. Justine's skills cover mineral resource modeling, geostatistics, grade control, QAQC, and project management.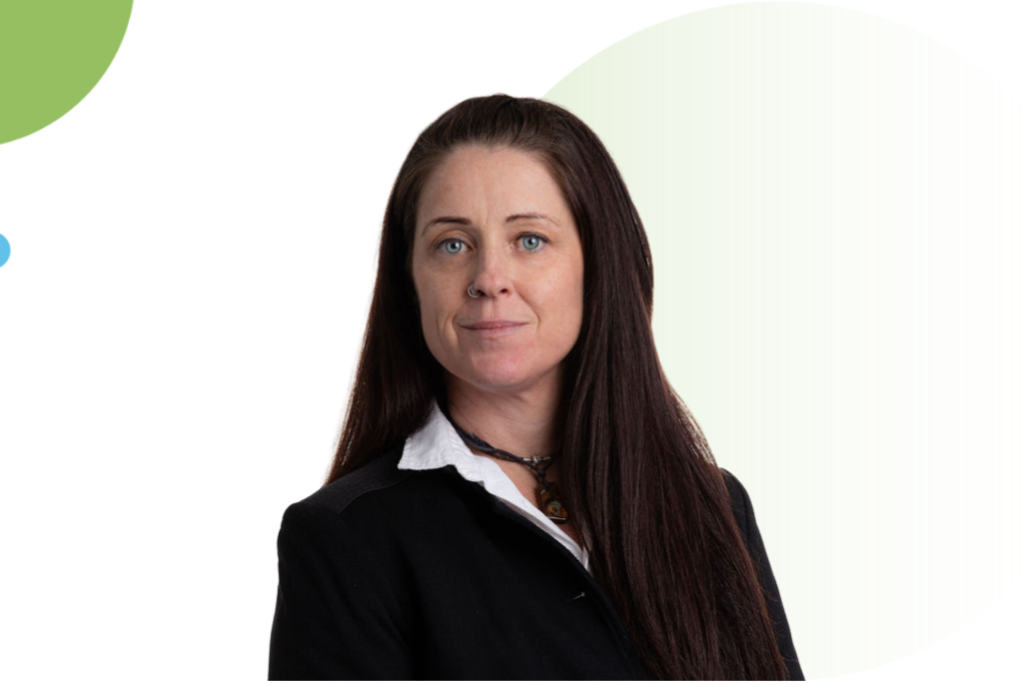 ---
Congratulations to Susan Havlin who has been appointed as the new Managing Consultant – Geology, leading our geology team in Australia.
Susan brings over 22 years of experience in exploration, mine, and resource geology. Her expertise spans various commodities, including lithium, gold, copper, base metals, uranium, iron ore, nickel, and mineral sands. Susan's skills include mineral resource estimation, production geology, drilling program management, QAQC, and project management.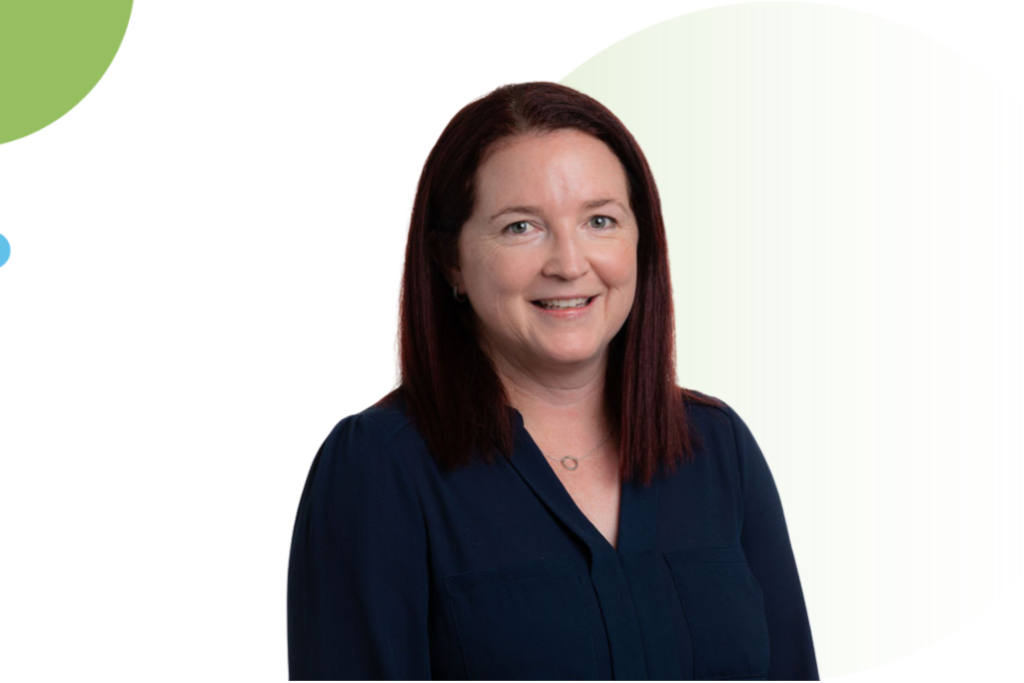 ---
With the recent strategic leadership appointments and the addition of valuable new team members in the APAC and EMMEA regions, we are exceptionally well-equipped to efficiently manage both upcoming initiatives and our ongoing projects in these areas.
Congratulations to Shepherd, Justine, Susan, Senzeni and Laurie on their new roles at Snowden Optiro!
---
BETTER TOGETHER
DIGGERS AND DEALERS MINING FORUM 2023
Our team, including Justine Tracey – Head of Advisory for APAC, Susan Havlin – Managing Consultant Geology, Mark Drabble – Executive Consultant Geology, and Jan Graham – Principal Consultant Geology, participated in the annual Diggers and Dealers Mining Forum in Kalgoorlie on 7th to 9th August.
They caught-up with clients, associates and other industry professionals on the latest topics and projects in the mining and exploration industry.
Susan Havlin met with Will Robinson, the Managing Director of Encounter Resources Limited, and learned first-hand about their exciting diamond tail assays, which confirmed a significant zone of high-grade niobium-REE mineralization at the Crean target in WA's West Arunta region.
Justine Tracey caught up with Gareth Viney, Senior Project Geologist and Shane Murray, Senior Geologist to check out Delta Lithium's 3D model of the Mt Ida Lithium Project. Justine assisted in the release of their maiden MRE in 2022.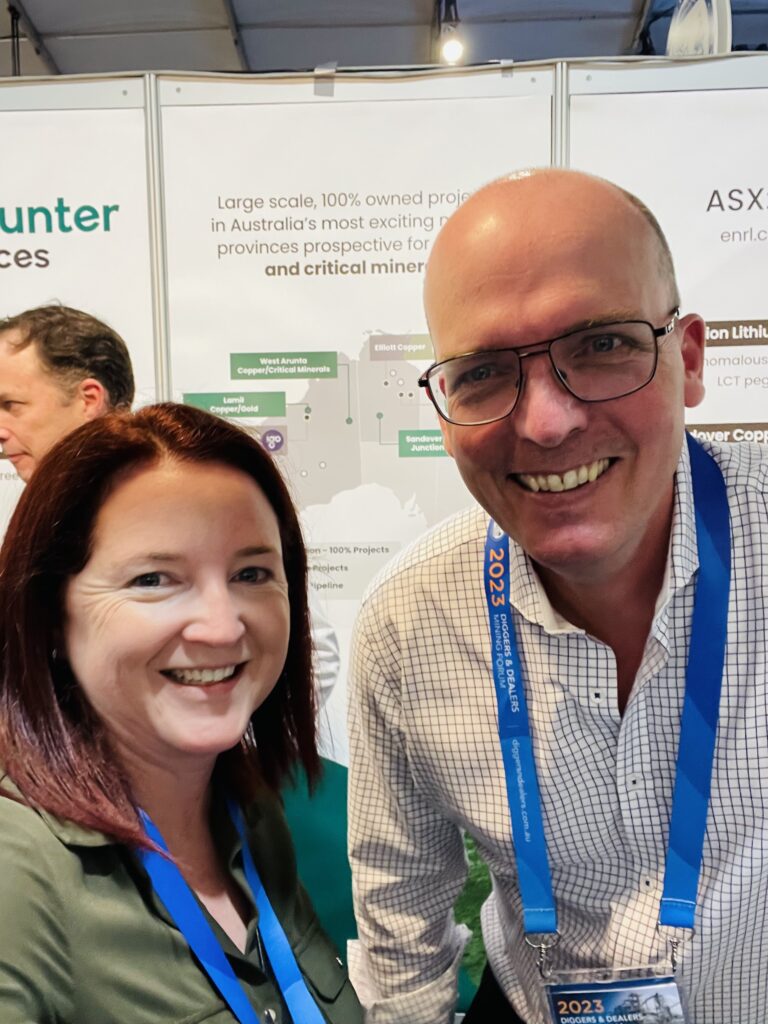 ---
Stay tuned for regular editions of "The Fresh Perspective" as we bring you the latest updates, free technical information, exclusive interviews, and inspiring stories from our industry's brightest minds.
Thank you for being a part of our journey.
Best wishes,
Diana Ross (Titren)
Training and Marketing Manager – Snowden Optiro
We provide a lot of great technical content for free!
Subscribe here for our podcasts, technical articles and news